Restaurants & Banquet Hall
The dining area located on level 4 consists of Chinese, Western, Japanese restaurants and a 2,000 ㎡ international banquet hall. Decorated with more than 40 sets of crystal chandeliers that render a luxurious atmosphere, the banquet hall is also equipped with compartments of different sizes and connected to an outdoor garden, offering an enjoyable space that accommodates more than 1,000 people. Designed for a variety of functions such as annual meetings, business banquets and cocktail parties, the dining area is highly configurable for events of different styles, formats and scales.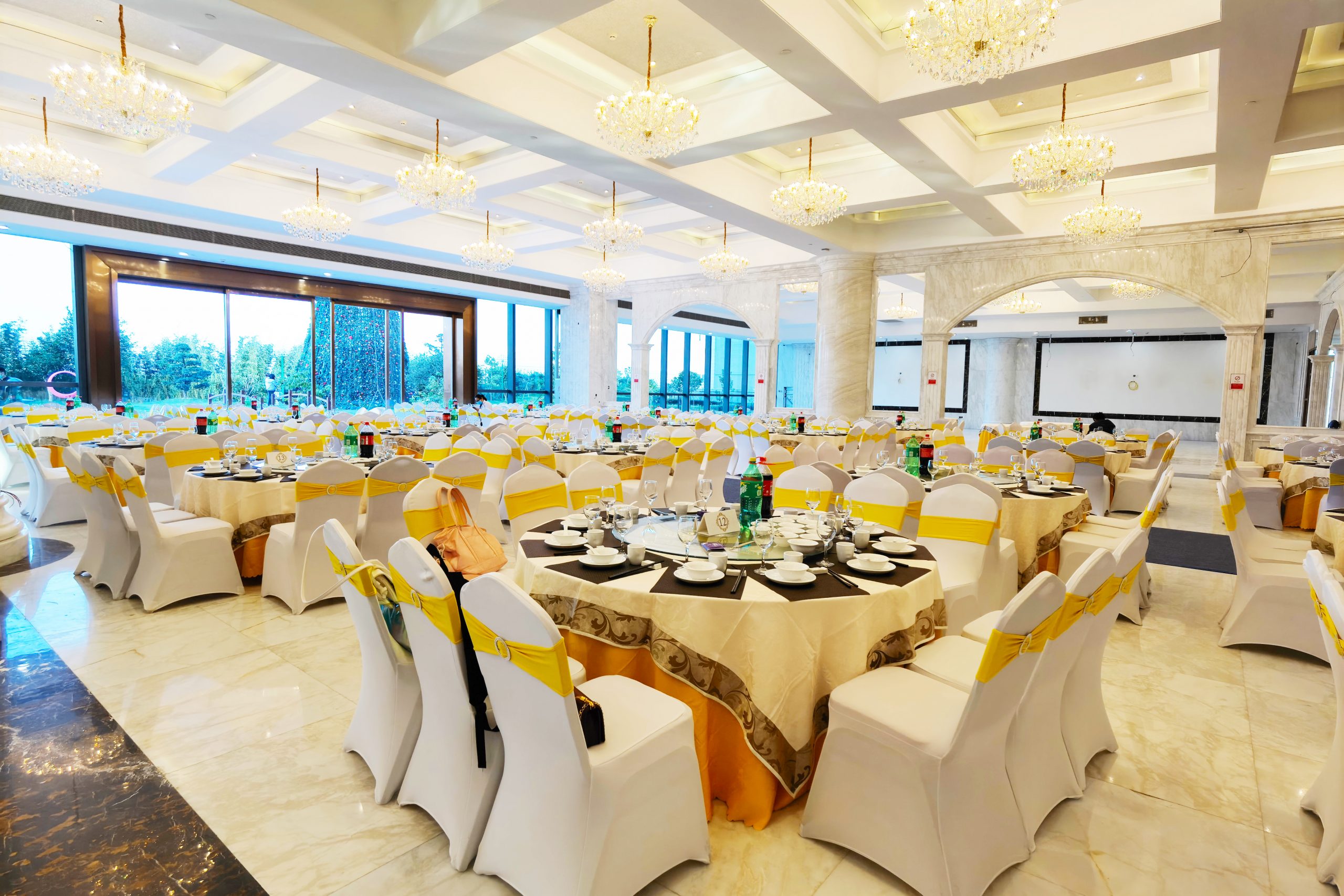 Chinese Restaurant
The Chinese restaurant offers traditional Chinese delicacies prepared with a modern twist and priced to fit everyone's budget. It will promise you and your guests an unforgettable culinary experience. It has a capacity of over 600 people and offers ideal space for business banquets.
Western Restaurant
The Western restaurant is managed by Michelin-starred chefs and offers diverse dining options — from light bites to group feasts. Get ready for an amazing international gastronomic journey.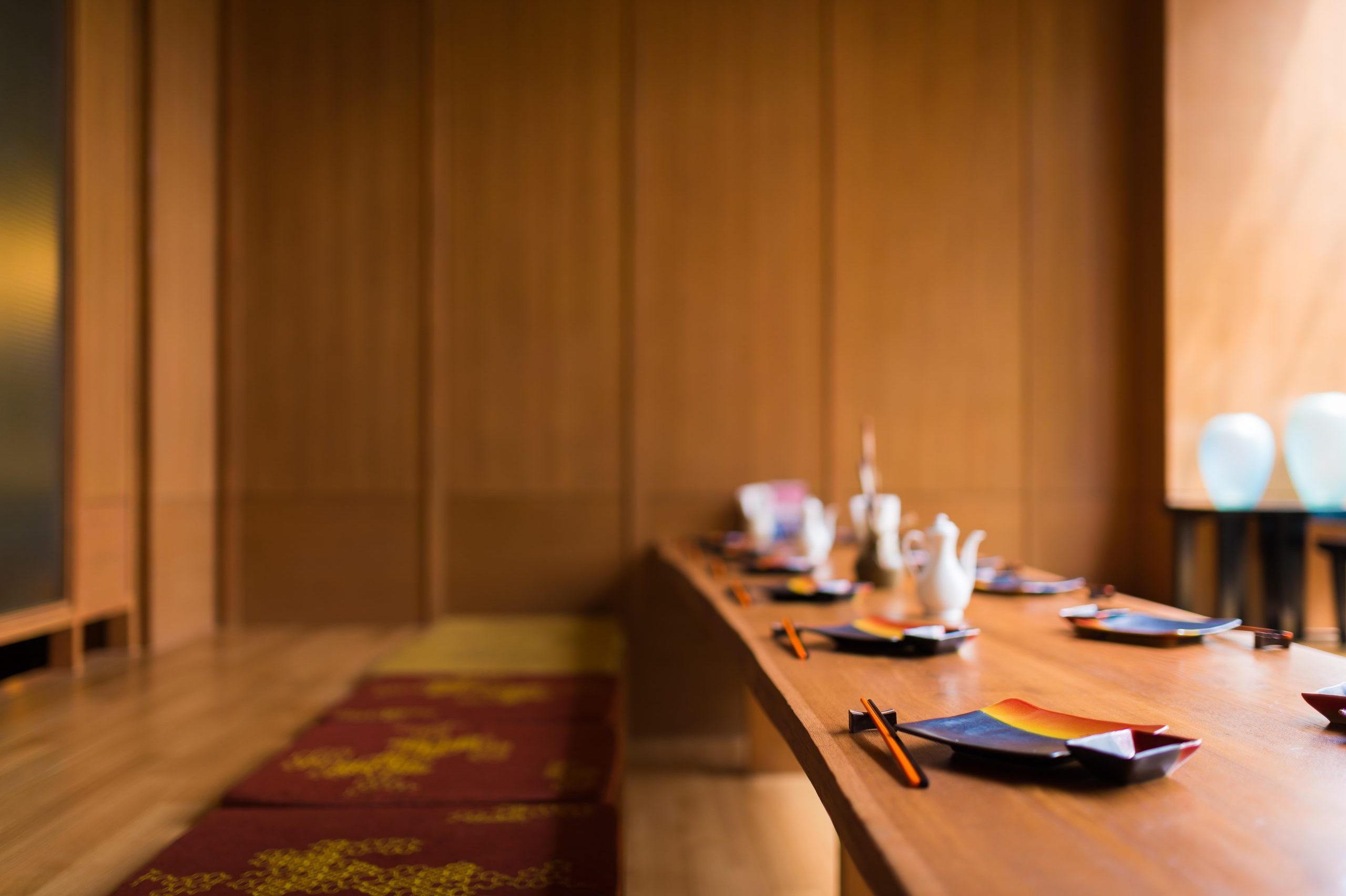 Japanese Restaurant
You can either share the finest Japanese cuisines with up to 50+ diners around a central round table, or enjoy a fully private and uninterrupted dining experience in the charming compartments.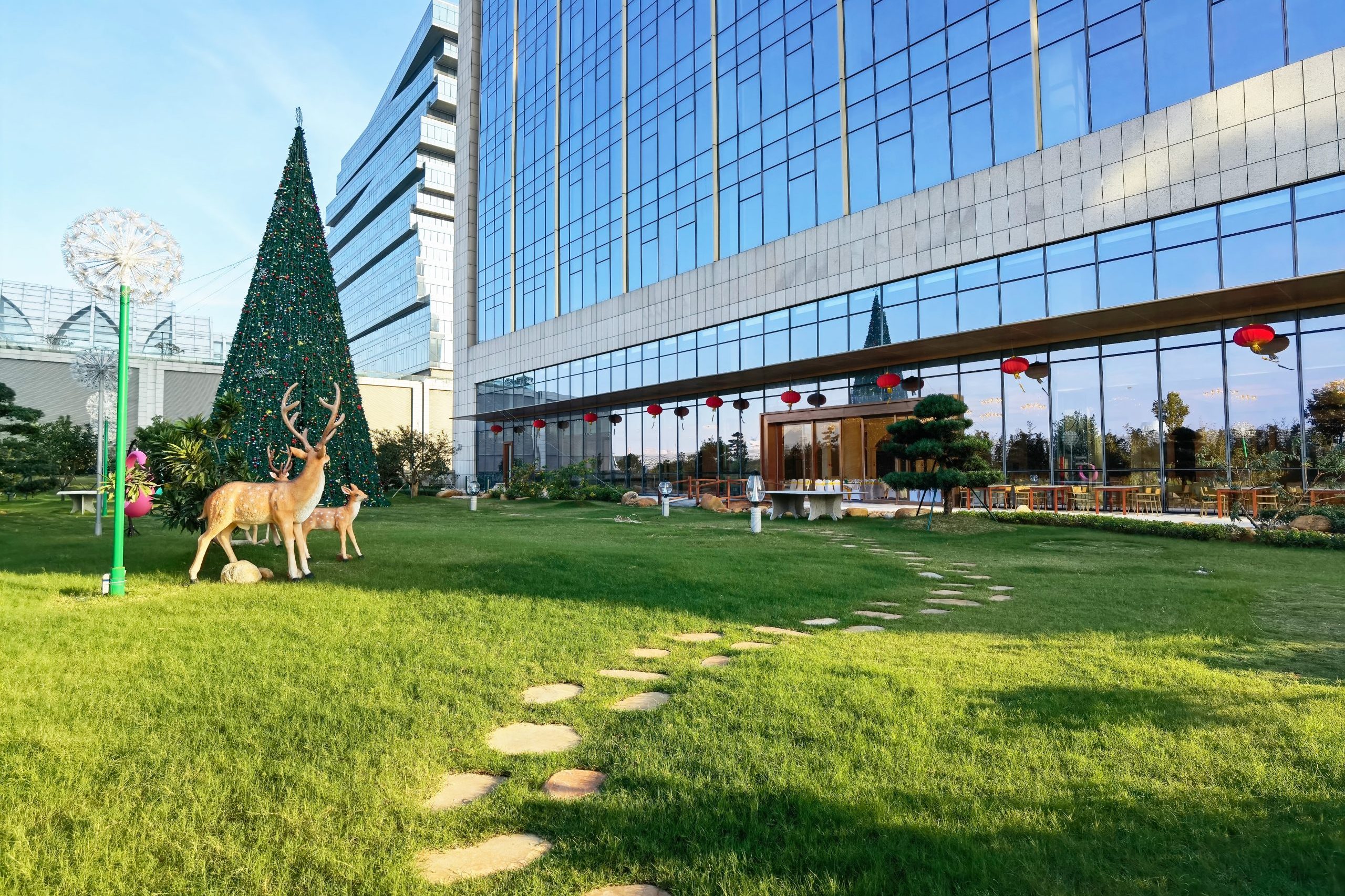 Outdoor Garden
The 1,500 ㎡ outdoor garden adjacent to the banquet hall is a rare and ideal place for outdoor activities. Host your event here and enjoy the best spot to view the Pazhou scenery!