Why Choose LIC
LIC distinguishes itself as a rising star in the Pazhou CBD ‒ Guangzhou's most developed MICE industry cluster and an emerging high-tech hub. Hundreds of trade fairs are held in Pazhou each year, attracting more than 40 million dedicated buyers. LIC is right next to the Xingangdong Metro Station and only a 3-minute walk away from the Canton Fair Complex.

As a modern expo center that integrates functions of exhibitions, conventions, catering, advertising and marketing, LIC has 60,000 ㎡ indoor exhibition space and 10,000 ㎡ outdoor exhibition space, 8 multi-functional meeting rooms, a 2,000 ㎡ banquet hall, and 308 indoor parking spaces.

LIC is adept at holding trade fairs, high-profile business summits, scaled conferences, product launch ceremonies, corporate banquets, outdoor cocktail parties, concerts, fashion shows, and more!

TAKE A VIRTUAL TOUR
1.
Connectivity
1-min walk to metro station
3-min walk to Canton Fair Complex, only 200 metres away
10-min drive to Zhujiang New Town
30-min drive to Guangzhou South Railway Station
40-min drive to Guangzhou Baiyun Int'l Airport
2-hour direct ferry to Hong Kong & Macau
20 bus lines connect LIC to all main areas of the city
150 hotels within 3 km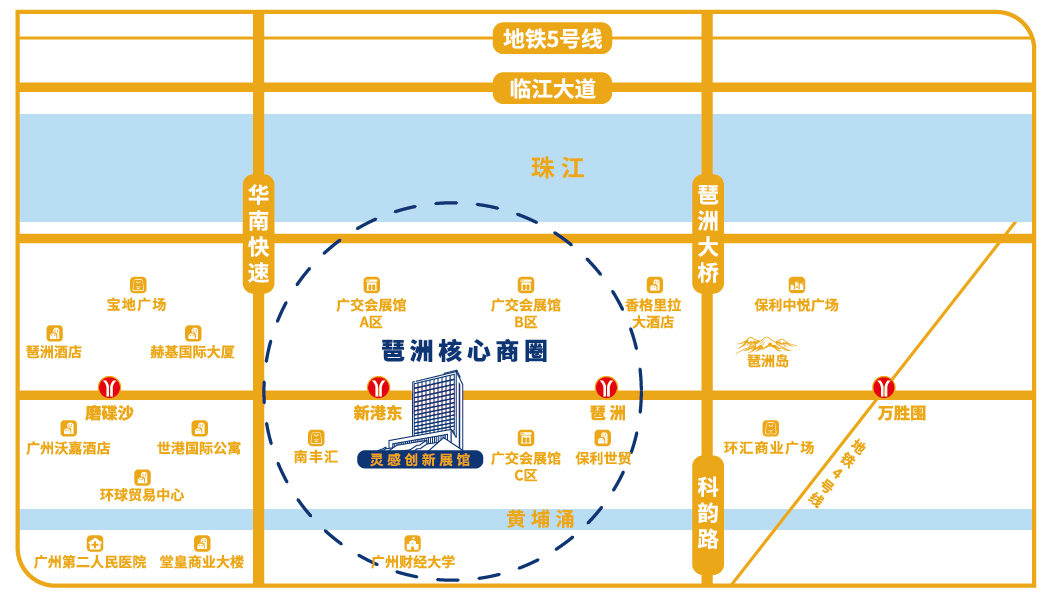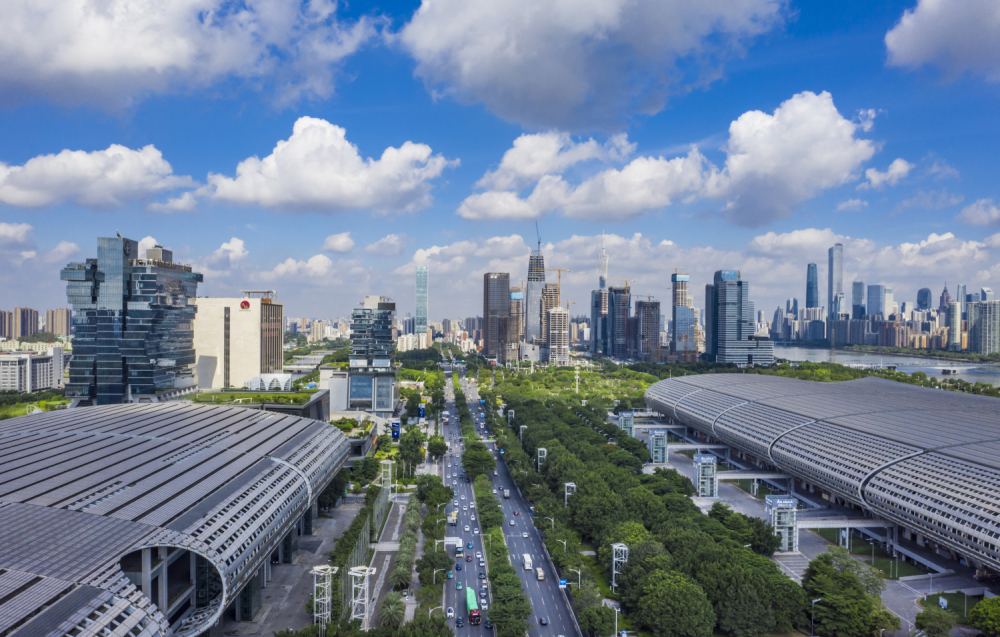 2.
Premium Location in Central Pazhou
LIC is located in central Pazhou, right next to the biggest trade fair in the world – China Import and Export Fair (Canton Fair). Pazhou is the biggest MICE cluster in the world. Its transportation, trading, and hotel facilities are hard to top.
3.
Partner with Industry Know-How
We take your organising worries away. Our expertise in hosting high-profile international conferences and large-scale events has garnered us a slew of awards. If you are a start-up, you will be able to experiment, collaborate across industries and realise their commercial potential through our LINGAN Innovation programme.
4.
Integrated Facilities & Services
Impressive Interior Design
The design of LIC combines the characteristics of "Space, Fashion, Function, and Human-centeredness". The impressive interior design features floor-to-ceiling windows and marble floor that fuses seamlessly with the space and brings more natural light.

Learn More >>
Outdoor Exhibition Space
LIC has 10,000 ㎡ outdoor exhibition space for open-air activities.The combination of indoor and outdoor space greatly increases the overall capacity of the exhibition area, creating an enabling environment for large-scale exhibits and activities.
Outdoor Advertising
LIC is designed with giant billboards. The different formats of advertising facilities offer direct and effective exposure to the bustling Xingangdong Road and help to maximize your brand visibility. Learn More >>
International Dining Options
LIC is equipped with a 2,000 ㎡ banquet hall and a 1,500 ㎡ outdoor garden, capable of hosting events of 1,000+ people. The delicate Chinese, Western and Japanese cuisines provided by LIC will create a memorable dining experience for you and your guests.

Learn More >>
5G + Smart Systems
LIC is fully covered with 5G network, capable of supporting thousands of people using the internet at the same time. AI and IoT technologies are used throughout LIC. Facial recognition entrance system and 520 high-definition CCTV cameras provide a secure environment for all events.
Accommodation Options
LIC is situated in central Pazhou and built atop the metro station. There are 12 hotels within 1 km. Accommodation can be easily found within walking distance.


Learn More >>